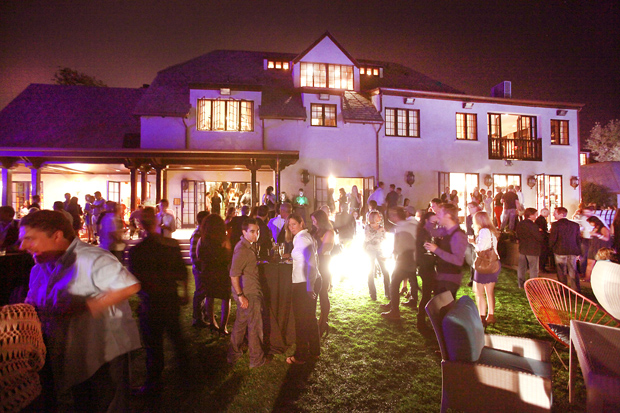 In a cringe-worthy 4-1 decision (Susan Gorin dissenting) rejecting 14 months of public input and recommendations of the County Planning Commission, Sonoma County's Board of Supervisors has betrayed the public it serves in favor of chump change from tourists looking for a place to party on the weekends.
Despite volumes of testimony, letters, personal accounts and constant pleas for help from residents afflicted with noisy party houses, drunks, haphazardly parked cars, confused strangers and erosion of the customary peace and enjoyment wrought by vacation rentals, the Supervisors have instead chosen to support the unbridled commercialization of residential neighborhoods. While tragic may be too hyperbolic a description, crass and downright stupid are not. All Supervisors but Susan Gorin should be deeply ashamed.
In siding with the forces of greed intent on wringing every cent out of our bucolic and peaceful county, subverting its own zoning designations, and giving the proverbial finger to the work of its Planning Commission, the Supervisors have undermined public confidence and the rule of law altogether. If Pandora's Box of negative vacation rental impacts had already been opened, this decision tears the lid off and dumps its contents into the laps of weary residents finding themselves impotent to protect their own neighborhoods from degradation.
When full-time residents are replaced by a steady stream of fun-loving visitors the very fabric of community is torn. A neighborhood with few neighbor's is a neighborhood in name only. We may be past the point of heading next-door to borrow a cup of sugar, but neighborly relationships still matter. For reasons of safety, security and just everyday "hellos" the sanctity of neighborhoods remains one of the last reliably human vestiges in an increasingly isolated society built on digital relationships.
The rise of Airbnb and similar online booking services clearly pose challenges to the traditional role of government as the protector of public health and safety. Effectively enforcing existing laws requires an approach as equally innovative, contemporary and cutting-edge as the technology undermining them. Rather than embracing the challenge and maintaining its commitment to residents, in an act of cowardice four County Supervisors have essentially thrown in the towel.
Some will argue that the tax revenue collected from legal vacation rentals is valuable. I'm not turning up my nose to $5 million annually, but the county's budget is a whopping $1.4 billion, which renders $5 million nearly insignificant. Balanced against the illegal vacation rentals (and San Francisco recently calculated that illegal vacation rentals account for more than 75% of all vacation rental activity) setting no limits on vacation rentals in residential zones will open the flood gates to a form of commercialization already out of control.
Allowing a spare bedroom to be "shared" (the so-called sharing economy means "I'll share my bedroom, you share your wallet") when the owner-resident is present is one thing, but the rental of an entire house is yet another. I'm not surprised that Supervisors Gore and Rabbitt opted to reject limits, and Supervisor Carrillo seems to be his own worst "party animal" enemy, but Supervisor Zane has been an outspoken supporter of affordable housing and aid to the homeless, which makes her complicity in this decision suspect. Supervisor Gorin is to be commended for not following the supervisoral herd.
The County of Sonoma, while wringing its hands over the lack of housing and pleading poverty, has, in this terrible decision, driven perhaps the last nail in the coffin of rental housing availability. The estimated one-thousand legal vacation rentals will now be joined by thousands more, and Sonoma County surrendered to the avarice of speculators seeking to finance the purchase of homes specifically to convert them to vacation rentals.
For those of us living here as full-time residents, we face the sorrowful prospect of watching our beloved county torn asunder by a vacation rental bubble still in the act of expanding. Having been betrayed and abandoned by our elected leaders, all we can do now is wait for it to pop.