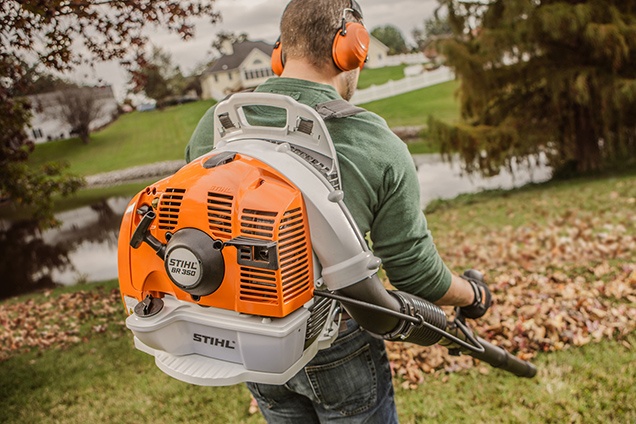 Anybody else struck by the symbolic convergence of bats and leaf blowers this October? Men swinging big sticks is nothing new, of course, but I find myself both embarrassed and amused by such displays of male aggression. Throw guns into the symbolic mix and the situation suddenly gets serious, deadly serious.
Whatever the embodied origins of these symbolically phallic male obsessions, they manifest as displays of power – power against other men, women, children and nature. When sublimated into ritualized, rule-based sport, displays of male aggression can be quite exciting. I guess this is why gladiators were popular and why baseball sluggers are too. Imagine rocks being thrown at 100 miles-per-hour instead of hardballs and hatchets being swung instead of Ash baseball bats and sport as controlled warfare becomes obvious.
Leaf blowers are an exceptional phallic metaphor. Guys swinging powerful big sticks that force nature to yield before them appeals to our reptile brains, which is why I suppose during the baseball playoffs commercials for chain saws, leaf blowers and Viagra seem to rise up during every pitching change. One should never underestimate the artfulness of Madison Avenue in dressing up popular male activities with symbolic outfits of phallic power. Throw in some beer and booze to lubricate things and before long you've got a bar brawl in progress.
It's shocking how exercised some men get about the regulation of leaf blowers. The threat of being denied access to the powerful big stick is tantamount, it seems, to the threat of castration. This whole situation gets dodgy and dangerous when male obsessions mix sex, power and guns. Talk about emasculation; big bullet-ejaculating sticks will have to be pried from "cold, dead hands" rather than being well-regulated.
The symbolic and emotional get buried under rationalizations – about freedom, law, the role of government, individualism – and this often obscures the primitive male impulse to dominate and control. But when the three women on the Sonoma City Council united to regulate leaf blowers rationality was set aside in favor of loud bluster and outright intimidation. Sensing danger, the Mayor requested the presence of law enforcement at the meeting when leaf blower proponent Stan Pappas chose to make rude catcalls during council deliberation; he left rather than risk confrontation with a cop experienced in dealing with male aggression.
Methinks male defenders of guns and leaf blowers doth protest too much. Something more than legal niceties are at play; such obsessions emerge from deep down in the dark, shadowy, primitive psyche of testosterone. It's a "don't touch my junk" kinda problem linked to fear and shame, a deadly combination if there ever was one. "Seek immediate help if you experience an erection lasting over four hours" is what actually sells those little blue pills.
An epidemic of male violence continues to roil society, taking its terrible toll on the innocent. If it could all come down to swinging big sticks in baseball games it would be entertaining, but hundreds of millions of guns in America have made swinging deadly big sticks our real national pastime. Baseball playoff accounts follow the accounts of gun-violence on the evening news.
I understand why the three women on the city council found themselves feeling intimidated by aggressively vocal make opponents. Men are scary and when their virility is threatened they're downright dangerous. Badda-Bing, Badda-Boom.